Media Releases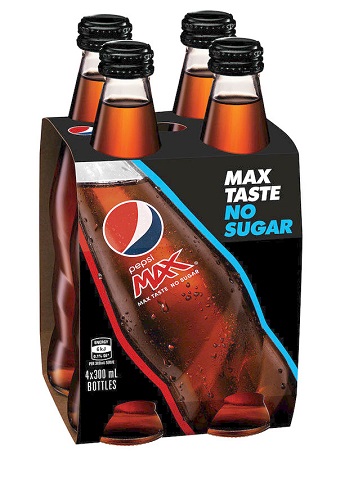 Details
Asahi Lifestyle Beverages is proud to announce that we have enhanced and renewed our exclusive bottling appointment with PepsiCo for the long term.
Asahi Lifestyle Beverages is the exclusive beverages bottler of PepsiCo's master beverage brands in Australia –which include Pepsi, Pepsi Max, Gatorade, Mountain Dew and 7UP.
The Asahi Lifestyle Beverages and PepsiCo current partnership in Australia extends back 20 years, and we are very proud of what the two companies have achieved together in that time.
Both parties look forward to continuing our long and prosperous relationship.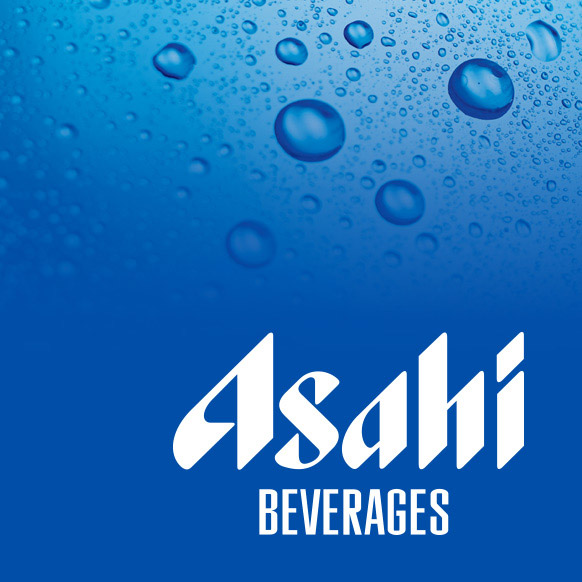 Details
Asahi Beverages has today committed to the use of 100% renewable electricity across its operations in Australia and New Zealand by 2025.
Asahi Beverages is aligned with its global parent company, Asahi Group Holdings's ambition of being carbon zero by 2050.
Asahi Beverages Chairman, Peter Margin said: "Achieving this outcome is important to us, and we are working towards this via various means, which will also include 100% renewable energy.
"Moving towards 100% renewable energy is the right thing for us as a major manufacturer. We have been working on a plan to do this as part of our overall sustainability agenda. It's a step further in the right direction towards achieving zero carbon emissions."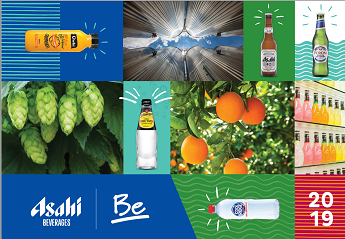 Details
We are pleased to present our inaugural Asahi Beverages environment, social and governance report. In this report, we provide insight into some of the work we have already started. This is the beginning of a way of working and philosophy that sets us up for the future.
To read the report, click here.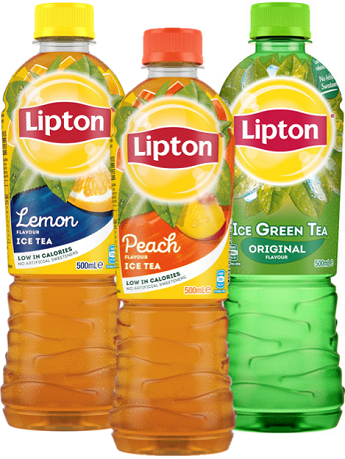 Details
Asahi Beverages will take on the bottling and distribution rights of the Lipton Iced Tea portfolio across Australia and New Zealand from 15 October 2019.
This includes Lipton Iced Tea, Lipton Kombucha and T2 Iced. These rights are being transferred to Asahi Beverages following an agreement reached with Pepsi Lipton International Limited (a global joint venture between Unilever and PepsiCo).
Asahi Beverages is one of PepsiCo's existing local partners. Asahi and PLI believe that the new partnership will leverage the benefits of Asahi's already strong non-alcohol beverage range, scale and trade.
Robert Iervasi, Chief Executive Officer, Asahi Beverages, said "We are delighted to work with our partners in PepsiCo and PLI to take on this arrangement to bottle and distribute the Lipton Iced Tea brands. Through our position as a specialist beverage company with a great brand portfolio, extensive manufacturing capabilities and distribution reach, and strong partnerships with major beverage customers, we will be able to bring the Lipton Iced Tea range of products to more Australians and New Zealanders."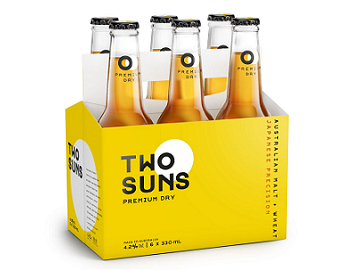 Details
Two Suns Premium Dry is a new, easy drinking beer by Asahi Premium Beverages - a collaboration between two passionate brewers from two great brewing nations: Australia and Japan.
Launched in draught this August, Two Suns unique brewing collaboration introduces a premium, low bitterness and lower carb option to the easy drinking category. Made in Australia with 100% Australian malt and wheat, using precise Japanese brewing techniques, it is designed to bring something better to the world of crisp, easy drinking beers.
The two key brewers behind Two Suns, Geoff Day from Australia and Yosuke Tajika from Japan have expertly combined their brewing expertise to create something exceptional for Australian beer drinkers.
"Two Suns has a unique flavour profile of low bitterness with a subtle malt aroma and character. It's distinctive crisp taste and dry finish makes for a really nice easy drinking refreshment. It truly is the result of marrying the best of two very passionate brewers that are excited to show off what's best about our home countries," says Day.
Until now, there has been an absence of premium options for consumers to choose from in this category. We identified that gap and are proud to welcome Two Suns to the Asahi Premium Beverages portfolio. "This is our very first entry into the easy drinking beer category and we're heavily invested to ensure this is our biggest and most exciting NPD launch to date," says Scott Hadley, Chief Commercial Officer at Asahi Premium Beverages.
Two Suns will be available on tap at select venues from August this year and in pack from September, making for the perfect option to enjoy under the Australian sun with old mates or new.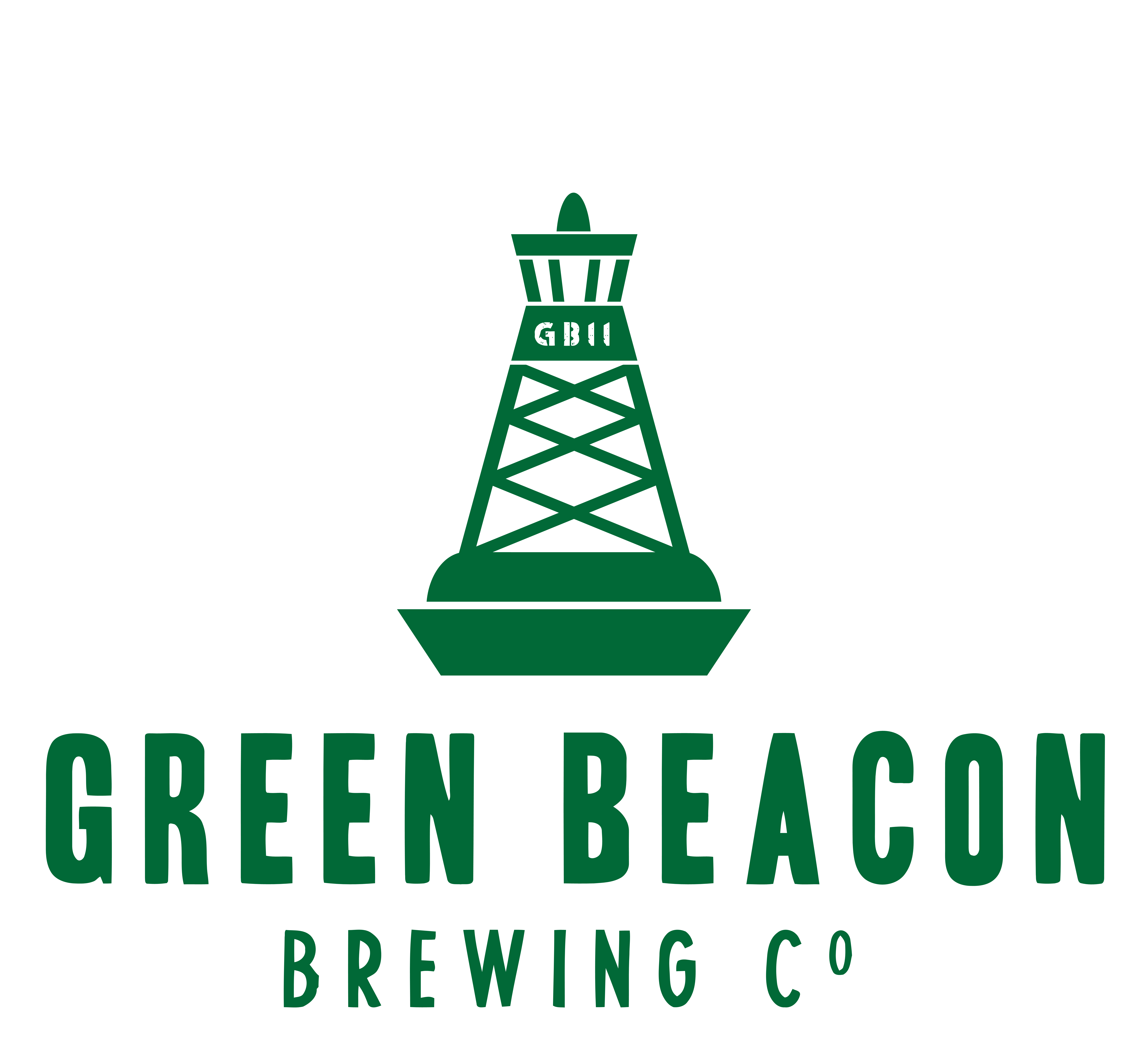 Details
Asahi Holdings (Australia) is delighted to announce that we have signed a sale purchase agreement to acquire a 100% stake in Green Beacon Brewing Co, a Brisbane based craft brewer.
Green Beacon has a well-established reputation in the Australian craft beer segment, cemented by winning Champion status three years running at the Australian International Beer Awards. Green Beacon was founded in 2013 by Adrian Slaughter and Marc Chrismas, two school friends who have been at the forefront of the burgeoning and exciting craft beer scene in Queensland.
With two Brisbane breweries located in Teneriffe and Geebung, Green Beacon's range of beers includes Windjammer IPA, Wayfarer Tropical Pale, 3 Bolt Pale Ale, Half Mast India Session ale, Seasonal releases like 'The Whaler' and special release beers such as 'UpperCut Double IPA'. The Teneriffe site also includes a brewpub and bar, which is open to the public and operates as a much-loved community hub. This is supplemented by additional in-house production and distribution facilities located in Geebung, north Brisbane.
Peter Margin, Executive Chairman, said: "This is a very exciting time for our business, as we add this great brand and great business to the Asahi Beverages family. We are looking forward to working with Marc and Adrian to help grow the Green Beacon business, and bring their great tasting beer to more consumers."
Adrian Slaughter, co-founder and on-going General Manager at Green Beacon, said: "Green Beacon has grown from just myself and Marc to 40+ team members across the nation in just eight years. We want to continue growing and maintaining the quality and integrity of our beers, whilst ensuring all Australians are kept amply supplied in great beer! Partnering with Asahi to deliver this is truly exciting and provides security and opportunity for our customers, consumers and wider Green Beacon family. Our goal has always been to make the best beer and to get it into as many people's hands as possible. In Asahi, we have a partner who shares this commitment and can support us in achieving this goal."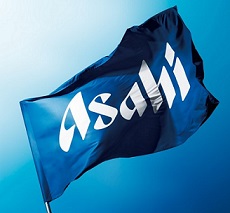 Details
On 19 July, 2019, Asahi Group Holdings (AGH) announced it has reached an agreement with Anheuser-Busch InBev [ABI] to acquire the Carlton & United Breweries [CUB] business in Australia for AUD 16 billion [approx. ¥1.21 trillion].
The deal includes CUB's Australian brands, as well as the rights to commercialise ABI's global and international brands in Australia.
This proposed deal would bring together some of Australia's best known and most loved brands across the alcohol and non-alcohol categories, including Schweppes, Solo, Asahi and Peroni along with Carlton Draught, Victoria Bitter, Great Northern and Pure Blonde.
Peter Margin, Executive Chairman, Asahi Beverages said: "This is an exciting proposition for our business, and will support our vision to be the first choice in beverages."
The deal will be subject to regulatory approval within Australia, and is expected to complete in Q1, 2020.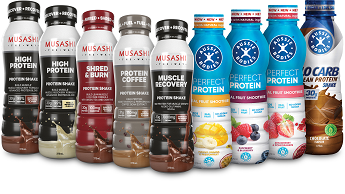 Details
We are excited to announce that Asahi Lifestyle Beverages (ALB) is partnering with Vitaco to be the exclusive beverage distributor in Australia of Musashi and Aussie Bodies ready-to-drink protein beverages. Both are leading brands in their categories with Musashi being the number 1 sports performance brand and Aussie Bodies being the number 1 active nutrition brand.
ALB will take on distribution of all Aussie Bodies and Musashi ready-to-drink protein beverage SKUs. The distribution agreement will commence from 1 July 2019.
As part of the agreement, ALB will manage customer relationships and distribution of Musashi and Aussie Bodies beverages. Vitaco will continue to manage distribution and customer relationships for Musashi and Aussie Bodies powders and protein bars.

Details
On 1 October 2018 we announced a change in name of our commercial non-alcohol business. Schweppes Australia is now known as Asahi Lifestyle Beverages.
The Schweppes Australia corporate brand has been in market since its creation in 2009, when the company was purchased by Asahi Group Holdings, a major Japanese beverage company. The brand has served us well, however, our portfolio is much more than carbonated soft drinks and the products associated with the Schweppes brand.
Asahi Lifestyle Beverages better reflects our current portfolio and our future aspirations. We offer a great range of beverage choices for customers and consumers, across categories which include plain and flavoured water products, iced teas, juice and juice products, sports drinks and carbonated soft drinks.
Backed by the strength of a major multinational beverages company and part of the Asahi Beverages Group in Australia and New Zealand, Asahi Lifestyle Beverages is the home of Schweppes and so much more.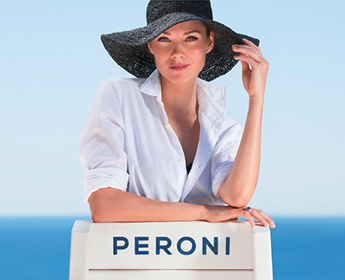 Details
Ahead of the Australian summer, Asahi Premium Beverages (APB) has tapped the first keg of Peroni Azzuro at Melbourne Public bar.
The new local distribution arrangement follows Asahi Group Holdings' global brand acquisition from AB InBev in 2016. Products entering the APB portfolio include Peroni Nastro Azzurro and Legerra, Grolsch and Pilsener Urquell premium beers.
APB's Chief Commercial Officer, Scott Hadley, says "This continues to evolve our portfolio, cementing APB as a major player in the premium beverage category. The arrival of the Peroni premium stable is the next chapter in APB's romance with both premium beer and customers. Its charm and allure allows us the opportunity to work with a lot of new customers and to also rekindle some old relationships."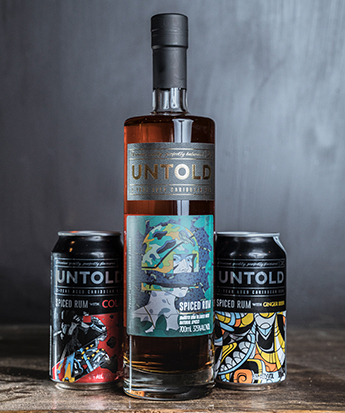 Details
Asahi Premium Beverages has proudly launched 'Untold Rum'. Untold is a new brand of spiced rum developed by a collective of modern mixologists, bartenders and artists. Named after this inventive creative process, the result is a unique blend made with premium, 2-3 year aged golden Caribbean rum (from Trinidad), enhanced with natural spices.
Untold comes in the form of a distinctive, full-bodied, full strength spiced rum and a range of premixed spiced rum drinks made by renowned bartender Dave Kerr (The Beaufort) and his fellow Australian bartender friends Nathan Beasley (Black Pearl), Oscar Eastman (ex-Eau de Vie) and Dre Walters (The Lobo Plantation).
Untold is available in a Full Strength Bottled Spirit (FSBS) and in two ready-to-drink flavours: Spiced Rum with Cola and Spiced Rum with Ginger Beer.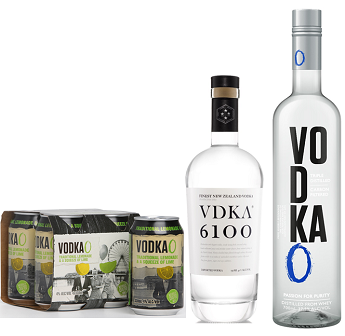 Details
Asahi Premium Beverages (APB) has purchased the Vodka O brand and selected other brands from ASM Liquor Pty Ltd.
ASM is a privately owned alcohol beverage company headquartered in Australia. The deal includes the following:
Vodka O brand – a premium vodka offering in full strength bottled spirits (FSBS) and the number 3 selling vodka brand in Australia. Vodka O is also available in a ready-to-drink (RTD) format.
Tequila Blu – a tequila brand fully imported from Mexico.
APB will acquire Vodka O and Tequila Blu in all markets where these brands are currently sold.
Spicebox Whisky – an imported Canadian spiced whisky product available as a FSBS and RTD. This product is made and distributed under license.
VDKA 6100 – is a super premium vodka, available only as a FSBS. APB will acquire the brand for use in Australia, New Zealand and Japan, with ASM retaining the brand for use in the US and other markets where it is currently sold.
Scott Hadley, Chief Commercial Officer, APB said: "These brands will give APB an important position within the full strength spirits category. This will mean we can offer our customers an even broader range of alcohol beverages."