Asahi Beverages is proud to have the top-selling cider in Australia – the premium European brand, Somersby. The business is committed to leveraging the phenomenal growth and popularity of the cider category with a strong commitment to innovation.
Somersby
Somersby is the number-one selling cider brand in Australia* and is also sold and enjoyed in more than 43 countries worldwide. Somersby is available in three delicious taste variants: Apple, Pear and Blackberry – all with a refreshing crisp natural taste. The brand has earned a reputation of spreading fun and togetherness wherever it is served. There are no artificial sweeteners, flavours or colourings added and its sparkling and refreshing nature makes this premium European cider a perfect addition to any Sunday afternoon.
*based on Aztec % national off-premise
www.somersbycider.com
www.facebook.com/SomersbyAustralia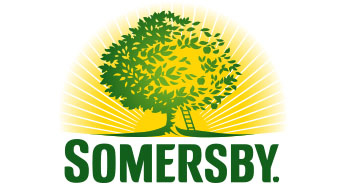 Honesty Box
Bite into Honestly Good Apple Cider.
Honesty Box cider authentic batch brewed apple cider is made from single varietal NZ apples. Each cider has a unique depth and character derived from the apple variety, ensuring that Honesty Box delivers a flavour that tastes just like biting into a crisp and delicious apple.
There are three unique ciders in the range including Braeburn, NZ Rose and Granny Smith. The taste profiles range from semi-sweet, right through to dry, complex and full flavoured.
Now there's Cider to suit everyone's taste preference.