Asahi Beverages offers a strong portfolio of craft, domestic and international premium beers to suit a broad range of consumer tastes and occasions. With a strong focus on brand innovation and product diversity, the business is primed for growth with the strength of power brands like Asahi Super Dry, Cricketers Arms and Mountain Goat.
For our other brands, visit the Carlton & United Breweries website.
Asahi Super Dry
The award-winning Japanese premium beer Asahi Super Dry is the top-selling Asian beer in Australia*. Known for its innovative Japanese brewing techniques and outstanding taste, the brand boasts high-quality brewing credentials through its use of the finest ingredients. Asahi Super Dry has a delicate, yet rich, full-flavoured body with a refreshing dry aftertaste. With consumers' preferences in mind, the Asahi Super Dry range is designed to pair perfectly with any meal while maintaining its refreshing quality. It's no wonder it's the preferred premium Japanese beer for consumers in Australia.
*based on Aztec % national off-premise
www.asahibeer.com.au
www.facebook.com./asahibeer


Peroni Nastro Azzurro
Peroni Nastro Azzurro was founded in Lombardi in 1846 and has a long history as Italy's no.1 beer. Peroni Nastro Azzurro was born in Rome in 1963 with the purpose of bringing effortless Italian style to the world of beer. This Mediterranean style lager has been brewed with the same flair, craftsmanship and attention to detail through three generations of master brewers and uses only the finest ingredients, including the proprietary Nostrano Dell' Isola maize, to deliver a crisp and refreshing beer with a delicate balance of bitterness, citrus and spicy aromatic notes, combined with a surprisingly fast and clean finish.


Cricketers Arms
Cricketers Arms is a craft beer brand founded on the dreams of two men, a charismatic publican and a passionate brewer. Inspired by the spirit of the sportsman's handshake and the tradition of sharing a post-match beer, the range is batch-brewed to be enjoyed by those who like a great-tasting and easy-drinking beer. The Cricketers Arms range has seen unprecedented growth since its re-launch in 2014 and now has four great brews under its banner: Keepers Lager, Spearhead Pale Ale, Scorcher Summer Ale and Session Ale.
Proudly brewed in Melbourne – enjoyed everywhere! Well played.
www.asahipremiumbeverages.com/our-brands/cricketers-arms/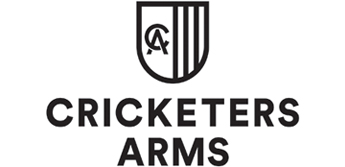 Asahi Soukai
Asahi Soukai (pronounced Souk-eye) is a 3.5%ABV lager catering to consumers who enjoy the refreshment of premium beer and value the benefits of a lighter and lower carbohydrate* product. Asahi Soukai embodies the sophisticated, Japanese way of life whilst retaining that unmistakable refreshing, crisp Asahi Super Dry taste.
Asahi Soukai is an easy-to-drink, non-filling, sociable beer, expertly brewed using quality Japanese brewing techniques.
*30% less carbohydrates than the leading full strength premium international beer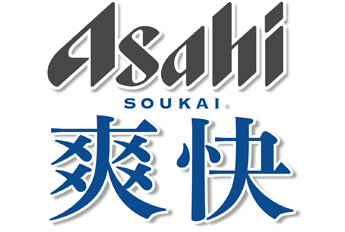 Mountain Goat
Mountain Goat has a well-established reputation in the Australian craft beer segment. With a brewery located in Richmond, Victoria, Mountain Goat was founded in 1997 by Cam Hines and Dave Bonighton, two innovative and passionate members of the craft beer community who have helped to establish the scene in Melbourne.
Mountain Goat's range of beers includes Steam Ale, Hightail Ale, Summer Ale, Fancy Pants, Pale Ale, and Rare Breeds.


Grolsch
Grolsch is one of the world's oldest beer brands, with a heritage dating back to 1615 – a built on the habit of doing things differently.
You can see this from our earliest moments, when Brew Master Peter Kuijper decided to use not one, but two types of hops to give our beer a vibrant taste and crisp finish.
Or when Theo de Groen created the iconic Swingtop, because his beer deserved a special kind of bottle.
Our flagship Premium lager has a vibrant taste and crisp finish. Best served in a chilled glass to access the medium to high carbonation or straight from the iconic swing-top bottle.


Pilsner Urquell
The world's first and original Pilsner from Pilzen has delighted discerning beer drinkers around the world since 1842. Its distinctive, full bodied taste is uncompromised since the day it was created. Pilsner Urquell literally means 'Pilsner from the original source'. It has an intensely hoppy, full-bodied flavour with a characteristically fine bitterness against a background of honey-sweetness. The original taste that continues to set Pilsner benchmarks.


NZ Pure
New Zealand Pure Lager is brewed using 100% New Zealand ingredients including home-grown barley, hops, yeast and water.
Traditional brewing methods are used to deliver a full bodied, soft bitterness and balanced with citrus characters to bring a refreshing, delicious lager.
Our multi-award winning beer is made with the authenticity and purity of no additives, no preservatives, no sugar and no minerals.