Asahi Beverages has a broad portfolio of Australia's much-loved soft drinks. This diverse range includes market-leading brands such as Schweppes mixers and Schweppes Lemonade, Sunkist, Solo and Pepsi Max. Schweppes 50% less sugar Mineral Water* range leads the charge of 'better-for-you' soft drinks with the new Schweppes Crisp Soda range providing a low-calorie option. Our portfolio also extends to a range of frozen beverages including Pepsi, Schweppes Raspberry, Mountain Dew and Solo.
*than leading full sugar soft drinks
Schweppes
Since the Schweppes brand arrived in Australia in 1877 it has become a much-loved household name, synonymous with style and unsurpassed refreshment. Today, Schweppes continues to innovate and delight with more than 40 high-quality products. From classic mixers, lemonade, and refreshing mineral waters to the traditional bold-flavoured range of soft drinks, Schweppes has a beverage for every occasion.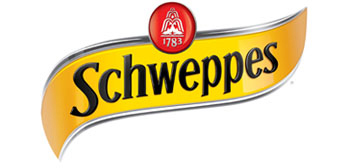 Pepsi
Pepsi Cola is one of the most recognisable and loved brands in Australia and around the world, with a rich history of great tasting cola and partnerships with some of the biggest stars on the planet. The Pepsi range also includes Pepsi Max.
Pepsi is proudly manufactured and distributed in Australia by Asahi Beverages under license from PepsiCo Inc.


Solo
The original pub squash has been crushing the thirst of Aussies since 1973. Since the iconic SOLO man ads of the 1970s and 80s, SOLO has long been the drink you need when you work up a real thirst. SOLO Original Lemon has 5% real lemon and provides active, real lemon refreshment.
SOLO. The Original Thirst Crusher.


Sunkist
The Sunkist brand has been offering premium citrus fruit for more than 120 years. Today, Sunkist orange soft drinks are enjoyed by consumers around the world. Citrus growers in California and Arizona formed the Sunkist cooperative in 1893 to offer fresh, quality citrus under the Sunkist brand and in 1979, it became the mark of Sunkist soft drinks.
Sunkist is manufactured and distributed in Australia under license from Sunkist Growers, Inc.